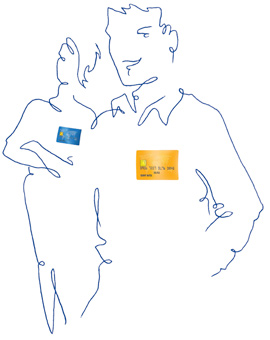 get on board with card complete!

The card complete group, consisting of card complete Service Bank AG and DC Bank AG, is Austria's number 1 in the domestic credit card market with around 1.5 million cardholders and a nationwide network of acceptance points. Currently we are looking for a person for an:
CARD SCHEME COMPLIANCE EMPLOYEE WITH IT BACKGROUND (M/W/D)
Full-time 38,5 hours
Your responsibilites:
Track, analyse and operationally handle card scheme requirements – mainly from Mastercard, Visa (but also from JCB, UPI, and in the future other schemes)– arising from schemes bulletins, member letters, rules and regulations
Translate contents of the above mentioned documents related to existing and new products into a comprehensible language and provide implementation support
Monitor implementation plans and projects that could adversely affect card completes´ scheme compliance status
Ensure mandates are implemented in time, therefore follow-up with internal teams and external stakeholders if necessary
Help us build and implement more efficient processes in order to best address card scheme demands
Work closely with other IT-teams, product managers and back office teams (i.e. Compliance, Legal, Risk) to mitigate potential risks
Your profile:
Be very comfortable with European payment market requirements and the associated card based payment products
Technical implementation experience related to card scheme requirements
At least 5 years of professional experience (i.e. Acquirer, Payment Service Provider, Payment Processor, Scheme)
Methodical and formal analytical thinking skills
Actively look for feedback situations and content coordination within the team and discuss your ideas
Accuracy/persistence
Very good written and spoken English German skills would be a plus
Reliability, flexibility and willingness to learn
Happy to work in a growing team
For the advertised position, a collective agreement minimum base salary of EUR 50,000 gross per year applies. An appropriate overpayment is offered, depending on qualifications and experience.